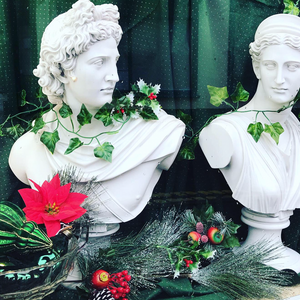 Apollo Bust Large
Apollo Belvedere, a bust, after the antique, Italian, 1780.  
The Sun god Apollo, son of Zeus & Leto, twin brother of the Chaste huntress Diana. 
Beautiful item and made by artisans here in the UK.
Weight:
Height: approx 54cm x 40cm x 22cm 
POSTAGE TO BE DISCUSSED
ITS HEAVY!!!
(pictured Left)