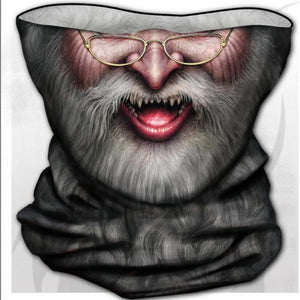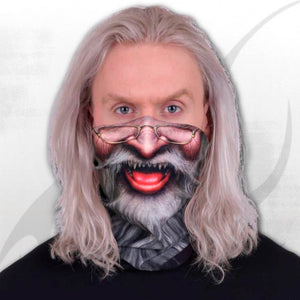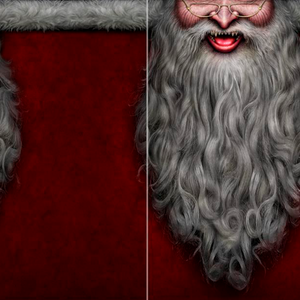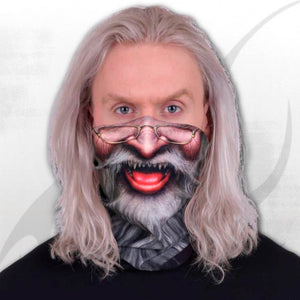 Creepy Santa Festive Face Wrap
While the kids are busy unwrapping their presents, wrap yourself up warm with a festive, yet ghoulish Santa face complete with half-moon spectacles, rosy red cheeks and…um…a row of large serrated teeth, perfect for devouring mince pies as well as the mortal souls of your sworn enemies. Happy Christmas, you terrifyingly demonic Satan Claus, you! HO HO HO! ...
Washable and reusable ... hurrah !!!