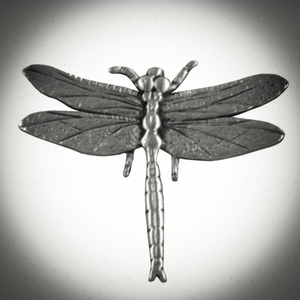 Pewter Lapel Pin - Dragonfly
24mm x 20mm (height x width) weighs 10g

Our Lapel Pins attach via a butterfly clasp on the back of the Pin. Each one is expertly designed and sculpted with intricate detailing in such a small space. 
All are made from some of the finest British Pewter and come in a variety of different designs, this specific one being a Dragonfly.