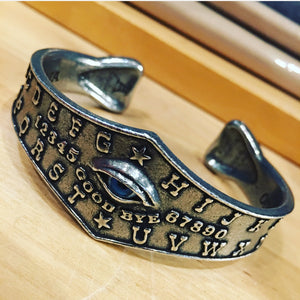 Pewter Ouija Eye Bracelet
Seeing into the past, the present and the future with the unsettling guidance of the spirit board. Aleister Crowley and his acolytes enthusiastically used the Talking Board to summon the Angels.
An antiqued pewter 'seance' bracelet with a full, raised alphabet around its band and a realistic looking acrylic eye set into the centre.