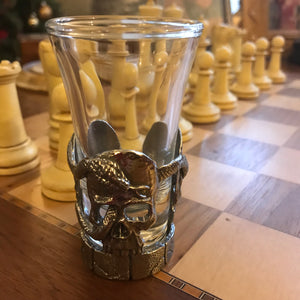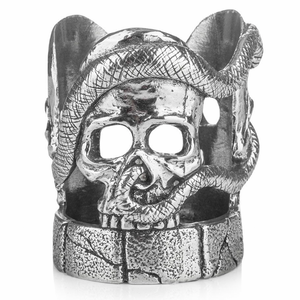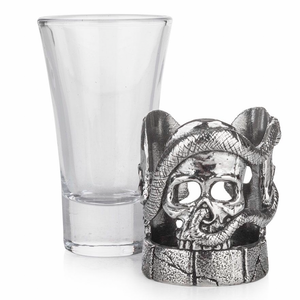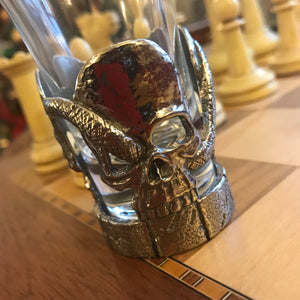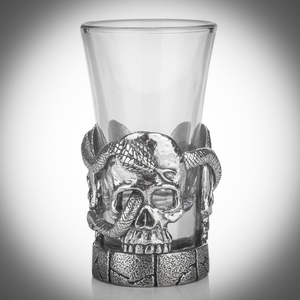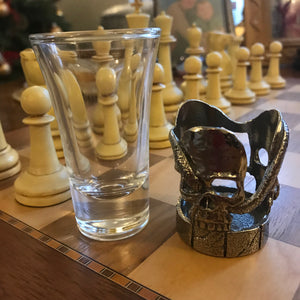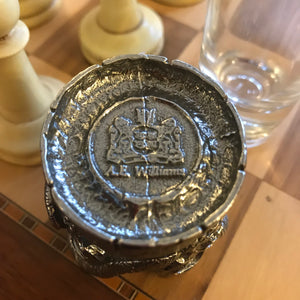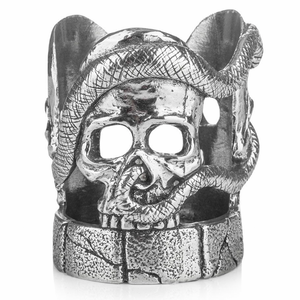 Pewter Skull Shot Glass
We are producing Shot Glass Holders. A Pewter design of which wraps itself around the Shot Glass and is able to be released so that the glass can be washed.


When washing our Glass Holders, please only use warm soapy water- these items are not dishwasher safe and will result in damaged and dull pewter.
40 mm x 60 mm
Please note that one shot glass holder comes with one shot glass.