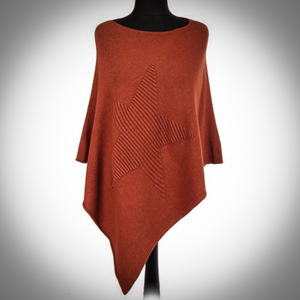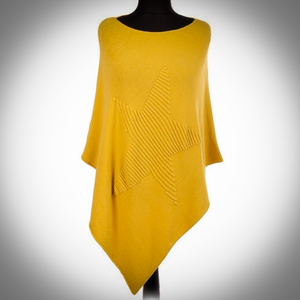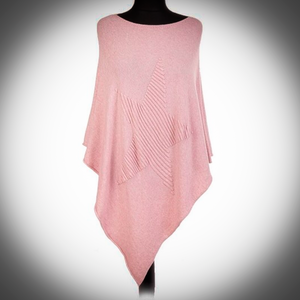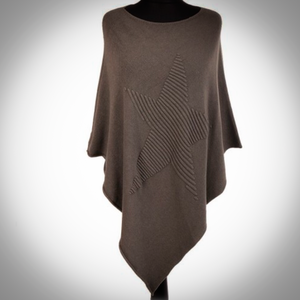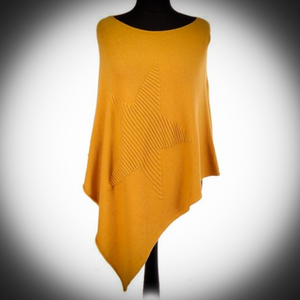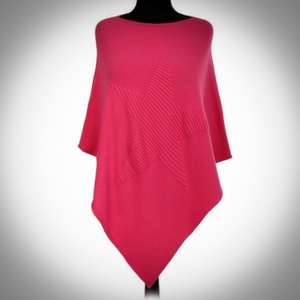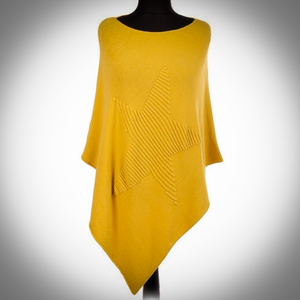 Poncho with Ribbed Star Motif
Poncho with ribbed star motif at front and round neckline.
Made in Italy.
Fabric 53% viscose, 21% nylon, 26% polyester
One size that will fit sizes 12-20
Length 38 inches
The most transitional piece in your wardrobe, this beautiful poncho features a round neckline and a stunning ripped star on the front, easy to style for chic daytime dressing or nighttime glamour and is easy to wear with jeans when it gets chilly also add some funky necklace or scarf to complete the look!!