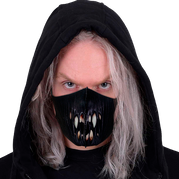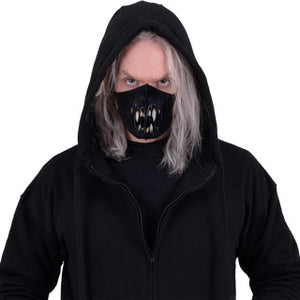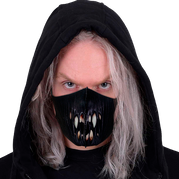 Protective Mask First Bite
The beast within is about to escape, tearing its way through the ragged fabric hood. Razor-sharp teeth glisten with fresh saliva as jaws burst open in a fit of internal rage.

Fashion Face Mask is made of 93% Polyester 7 % Elastane, multi layer breathable fabric using microfiber. Reusable and washable.