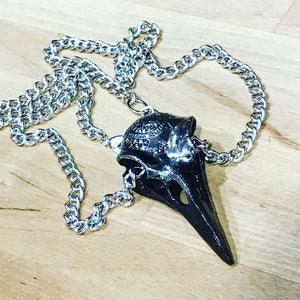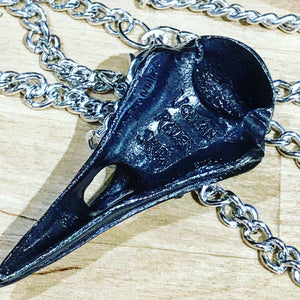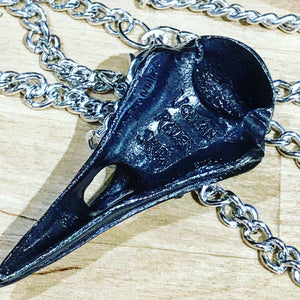 Raven Skull Pewter Pendant On Chain
The morbid media of a Seidr, the wand-carrier or seer of the Vikings, consulted on matters of fertility and battle, even by the gods themselves.
A perfect Raven Skull to channel your inner Viking.
A large pewter raven's skull pendant, with a black beak and engraved on the cranium with a seer's hex.
On a 21" (53cm) curb chain plus a 1 ½" extender chain.