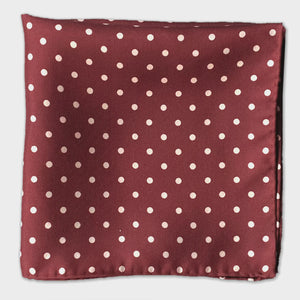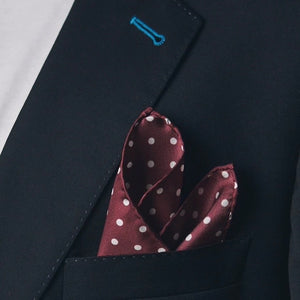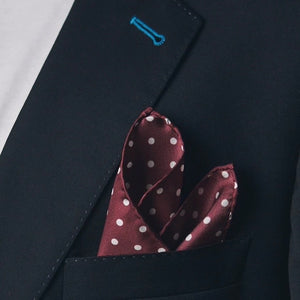 Soho Pocket - Silk Sapporro
SOHO Scarves' very own 'The Sapporo' silk pocket square has a delightfully classic polka dot pattern and will add some flair to any jacket.
This classic white spotted pattern on a burgundy background works for all occasions and will add a luxurious finishing touch to your outfit. This timeless pattern is the perfect addition to your ensemble if you are looking to elevate your look.
The Pocket Square is one of the most used accessories by men. It can effortlessly make a simple piece of clothing look elegant and luxurious. It also demonstrates that the wearer has an eye for detail.
Key features of 'The Sapporo' Silk Pocket Square include:
Key features of 'The Sapporo' Silk Pocket Square include:
Men's polka dot patterned scarf
Elegant 'The Sapporo' polka dot design in deep maroon with white dots
Made from 100% silk providing an indulgent feel and a subtle lustre
Dimensions: 32 cm x 32 cm
Hand rolled ends
Comes with a gift box
A tasteful addition to any jacket or blazer
Dry clean only