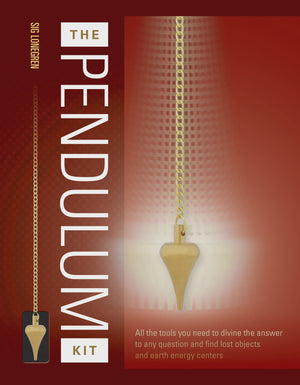 The Pendulum Dowsing Kit
The pendulum is a tool that bridges the gap between the logical left brain and the intuitive right brain. Now you can unlock the mysteries of the earth and its energy fields and tap into the unlimited potential of your own mind as you learn the secrets of dowsing with a pendulum. Follow exercises that will instruct you how to interpret the movements of a swinging pendulum to tune into your intuition. 35 black & white charts and illustrations.

Size: 6 3/4" x 8 1/2" x 1 3/4"
Boxed set.
Page count: 128
Made in United States