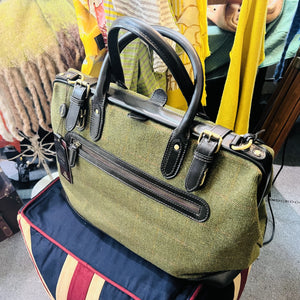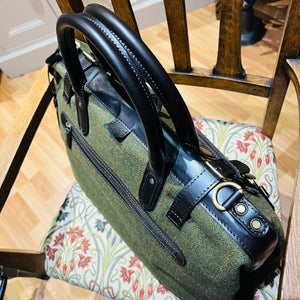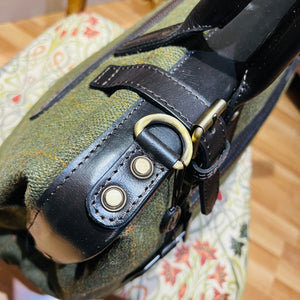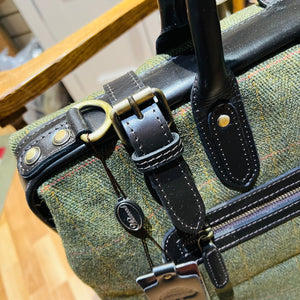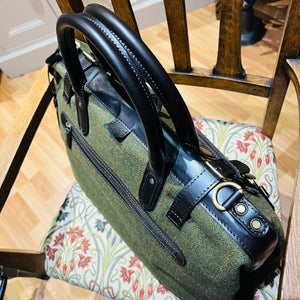 Tweed and Leather Weekend Bag
A genuine leather and tweed weekend bag with adjustable leather shoulder strap.
Colour: Green/Brown
W23cm x H23cm x D23cm
Handmade by leather artisans for the last 30 years.  They are leading leather manufacturers and tanners and produce innivotive designs and timeless shapes for generations for gentlemen and gentlewomen ...
using only the finest selected tanned hides, each product retains its own natural and individual character.  This, combined with handcrafted age-old methods of manufacturing, ensures an unrivalled tailored finish.