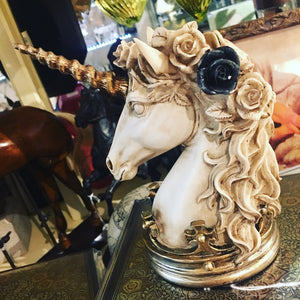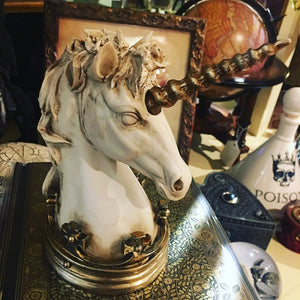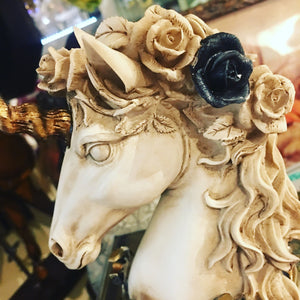 Unicorn Ring Stand
The magical power of the unicorn rests in it's singularity for it is the sole survivor of an ancient lineage, who's fellows all perished in the great flood. It's unique horn is said to draw down the power of the moon.
This beautiful unicorn will look enchanting in your home and can be used as a ring holder on your dressing table. 
High quality cast resin and hand painted.