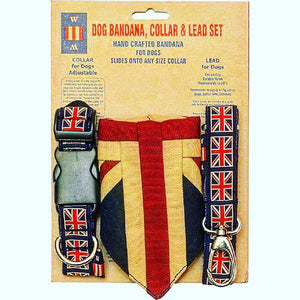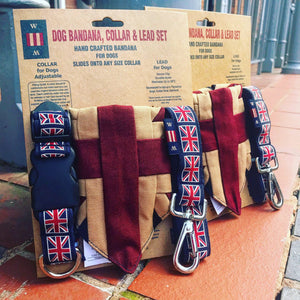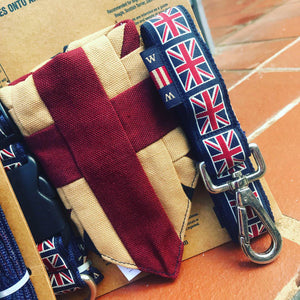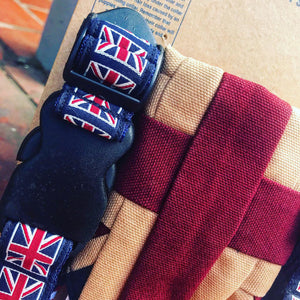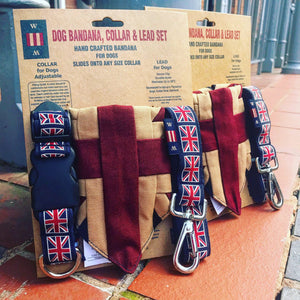 Union Flag Patchwork Bandana Collar and Lead Set
Vintage style iconic union flag patchwork bandana, with collar and lead.  Have the smartest pooch in town!!!
Design: Union Flag 
Fashionable & Iconic-Union Jack - Jaquard Lace on Nylon with size adjustable hardware Collar, Patchwork with water resistant lining bandana & strong lead with metal clip-nylon, polyester, steel, moulded plastic & heavy duty cotton duck & polyester fabric.
sizes: 
Small 7x8.5"/18x21cms
Medium 8-18"/25-45cms
Large 48"/122cms